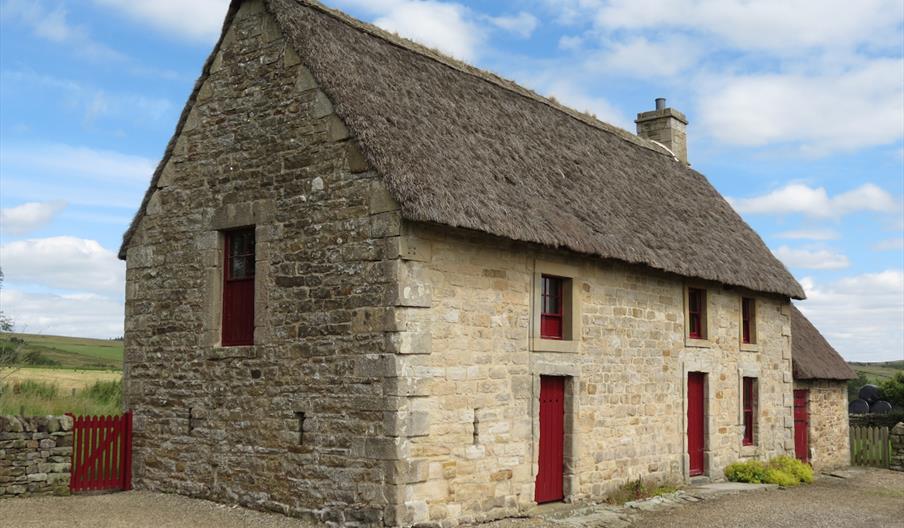 About
Summary
Three terraced Whin stone cottages at Barrasford Quarry, leased by Tarmac from Northumberland Estates, had been derelict for nearly a decade and Mid Tyne Community Trust was keen to see them used to stimulate the economy and rural regeneration.
The Trust needed a feasibility study into the provision of a visitor centre at the Quarry. The study required an options appraisal for the sustainable adaptation of the three cottages, taking into account three strands of possible development - tourism, educational use and office or workshop accommodation.
Critical to any proposal was its long-term financial sustainability - a revenue stream was needed to support day-to-day running costs.
Our Approach
Four options were identified combining a mix of educational interpretive space and office accommodation to generate income.
Our proposals, which were taken up by the Community Trust, included turning one of the cottages into a museum and visitor centre relating to quarrying and mineral extraction. Another cottage would be brought back to life as a quarryman's cottage, and the school room would allow visitors the chance to see education in the eyes of children who once attended for lessons. In addition, two of the cottages would provide workshop and office space.
Outcome
The £400,000 restoration scheme for Barrasford Quarry cottages was backed by Tarmac and Northumbria Estates, as well as Tynedale Council and Northumberland County Council.
Directions