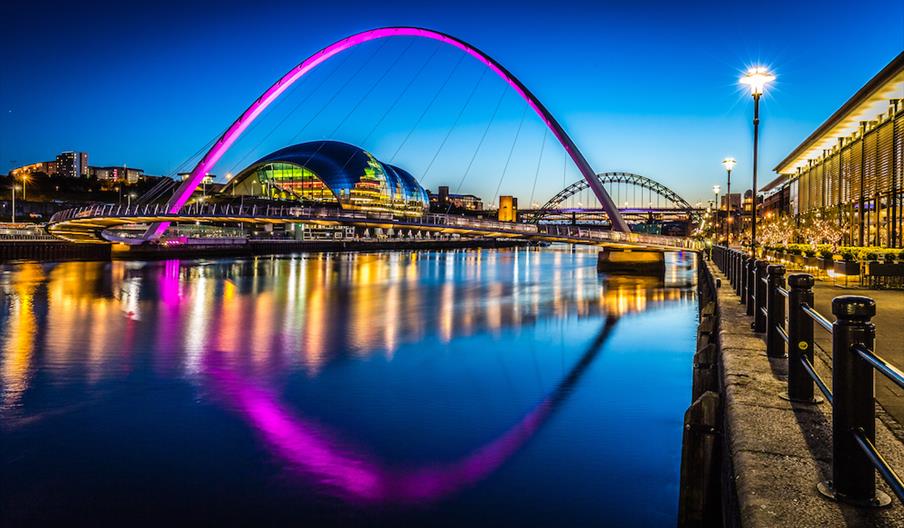 About
Summary
NewcastleGateshead Initiative (NGI) is the destination management and marketing agency for NewcastleGateshead, a public private partnership supported by Gateshead Council and Newcastle City Council, working with around 170 private sector partner organisations across NewcastleGateshead and the wider region. Established in 2000, NGI has supported the growth of the visitor economy and developed the NewcastleGateshead brand over 20 years, and it is estimated that visitors to NewcastleGateshead from around the UK and overseas currently contribute £1.4bn annually to the local economy.
Newcastle Gateshead Initiative contracted Acorn T-Stats in 2011 to implement our online tourism statistics tracking system for the area, and were one of the first destinations to implement and help pioneer the system.
Our Approach
The NewcastleGateshead Initiative T-Stats system includes the daily tracking of accommodation occupancy, RevPAR and average room rates, and monthly tracking of forward accommodation bookings, visits to attractions, attendance at events, Airbnb occupancy and expenditure, Metro rapid transit system passenger movements, airport passenger movements, social media and website activity, and the weather.
Outcome
One of NGI's key goals is to use T-Stats to encourage inward investment to the area. The system has provided access to geographically relevant and up-to-date accommodation data to investors, and during the development of the Stephenson Quarter project it enabled NGI to make a case to investors that led to the development of the Crowne Plaza Newcastle hotel.
Directions
Public Transport Directions
"T-Stats is an innovative and extremely useful online database that has transformed the way Newcastle Gateshead Initiative tracks the local visitor economy. We now know what is happening in the hotels, attractions and other tourism services on an almost daily basis. It has also been instrumental in the sharing of data between DMOs in our region, supporting collaboration and providing us all with a complete understanding of the state of our visitor economy at a local and regional level."
Ian Thomas, Director of Leisure Tourism and Research, Newcastle Gateshead Initiative
"NewcastleGateshead Initiative's T-Stats system provided access to geographically relevant and up to date accommodation data, a key tool in our armoury in the development of Phase 1 of our Stephenson Quarter project. It enabled us to make our case to investors in relation to the value that we would create through the construction of the Crowne Plaza Newcastle."
Alan Schofield, Finance Director of Clouston Group