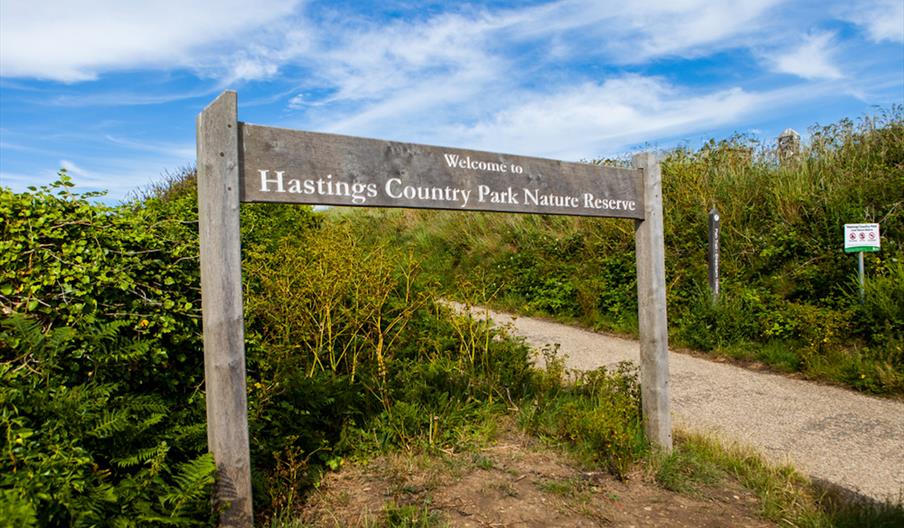 About
Summary
Hastings Country Park is situated on a beautiful coastline and, despite the lack of visitor facilities, attracts more than 200,000 visitors each year. Biodiversity and environmental conservation were central to the park's management and, combined with unique geological features, they provided many themes for interpretation.
The existing visitor centre was a prefabricated building that was already second-hand when it was installed in the 1980s. Hastings Borough Council asked Acorn Tourism to find out if it was feasible to build a new interpretive education centre, how much it would cost and how the project could be taken forward.
Our Approach
We worked with award winning local architects, Lomax to identify the most suitable location, building materials, outline building design and indicative capital costs. The operating costs and potential income streams were identified and an assessment was made of the planning and access issues.
We recommended a small but high quality, environmentally sustainable building that would provide the large number of visitors with an open plan cafe, retail and flexible interpretation and education space, plus a covered viewing area outside.
To make the visitor centre financially sustainable, car parking charges were an important income stream. However, introducing charges would be politically sensitive. To address these issues Acorn drew up a detailed report and action plan that could take the project forward.
Outcome
The report contained:
The strategic context of the project and the aspirations for a new Centre
An interpretative overview of themes that could be developed in a new building
A market appraisal identifying the different markets that might use a new Centre
The options for a new building and details of the proposed building
Case studies of other visitor centres
A sustainability appraisal of building construction and operation options
An assessment of the most appropriate location
Management and staffing arrangements
The financial feasibility of the proposed building
Funding issues and a risk assessment
Recommendations and an initial action plan.
Directions