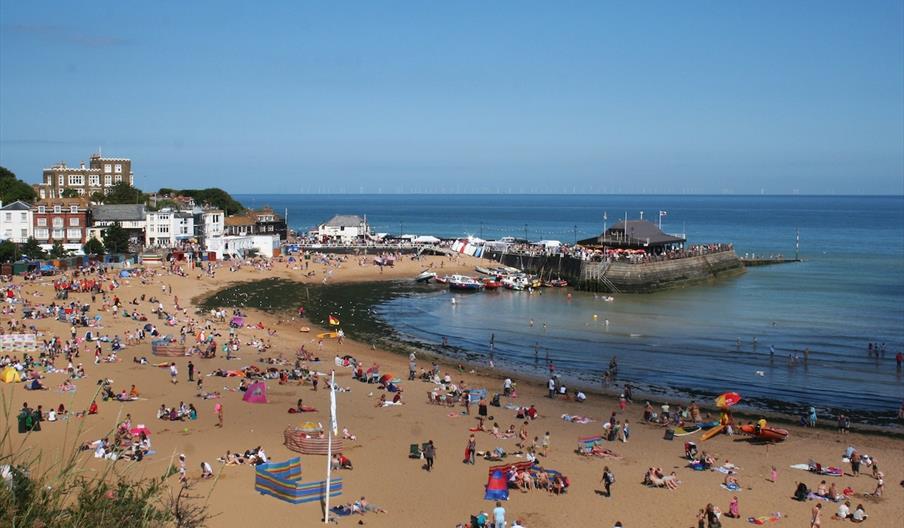 About
Summary
Thanet's Destination Management Plan identified the beaches as the primary asset that the District has in its visitor offer and its priorities included the aim to improve the day-to-day management of beaches and encourage new activities.
The production of a Beach Management Plan was a key recommendation of the Destination Management Plan and it needed to address these key issues:
Beaches are one of Thanet's key tourism assets and a valuable resource for local people
Thanet needs to attract new visitor markets to boost the economy, but are the beaches the draw they could be?
Do the beaches match the ambitious proposals for town renewal and re-invention?
The Beach Management Plan reviewed the existing situation including producing detailed audits for each of Thanet's 17 beaches. It then looked at opportunities for improved management and development at each beach to make the visitor offer exceptional and meet the expectations of the new audiences that were starting to visit Thanet.
Our Approach
We consulted with a number of agencies and organisations involved in beach management and the future of their communities and discussed development and management options in workshops with:
Thanet District Council Officers involved in beach management
The Beach Project group
Invitees from the wider tourism and local community
We also held one-to-one consultations with representatives from Broadstairs and St Peters Town Council, Ramsgate Town Council, the St Mildred's Bay Association, Westgate and Westbrook Residents Association and Minnis Baywatch.
We produced detailed audits of each beach which provided a compendium of information about the services, facilities and condition; their environmental, planning, coastal defence and water quality status; and the management issues affecting the beach. This included a broad assessment of the costs and income generated from the running of the beaches.
Outcome
The Beach Management Plan made the case for beach improvement, co-ordination of beach management and maintenance, agreed priorities for improvement works, focused scarce resources on agreed priorities, identify new development opportunities including contemporary beachside accommodation and external funding opportunities. The alternative management models explore included:
Community Model: where a local community group forms a company to manage their local beach in partnership with the District Council
Co-operative Model: where businesses based at a beach combine in one company to take on the management of their beach
Private Sector Model: where responsibility for beach management is let on a tender to a private sector company.
Directions