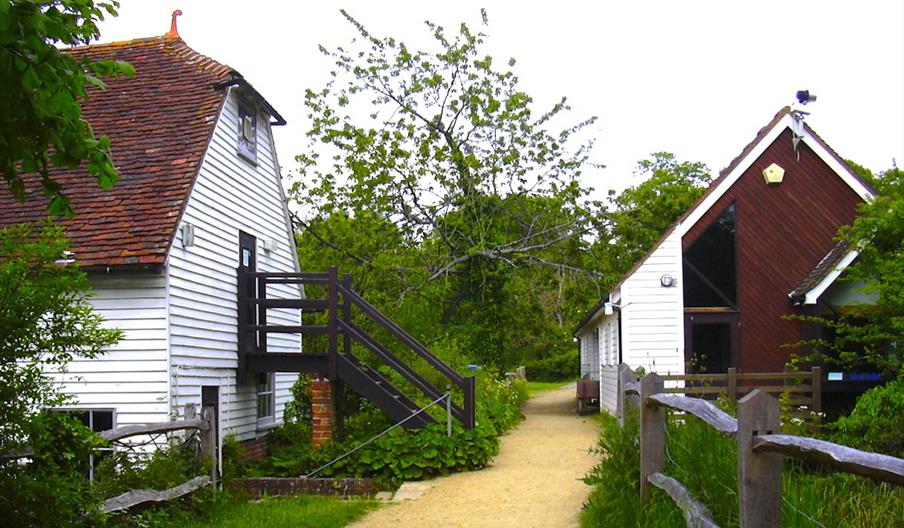 About
Summary
Finding a new use for an iconic historic watermill at the headquarters of the Sussex Wildlife Trust
Woods Mill is a 17th century watermill, one of a collection of buildings that make up the headquarters of the Sussex Wildlife Trust in Henfield, West Sussex. The building has an iconic status for the Trust and lends its name to organisation's headquarters.
The mill was previously used as a 'Countryside Centre' attracting large numbers of visitors. However, visitor numbers had dropped substantially, interpretive materials were dated, access was problematic and Acorn, together with associates PLB, were asked to find a suitable, sustainable re-use for the building.
Our Approach
To identify realistic options for the future use of Woods Mill the consulting team undertook an interpretive audit, internal consultations with Trustees and staff, a SWOT analysis and in-depth market assessment of environmental visitor centres, watermills, visitor attractions in Sussex, the demand for commercial office space and the capital value of the building.
The Mill's suitability to deliver the long-term operational requirements of the Trust were assessed against the option to realise capital from the sale of the building to use as match funding for a purpose-built educational development.
Outcome
A detailed range of options for the long-term uses of the building was presented to Trustees, matched against the aims and objectives of the Trust.
Directions