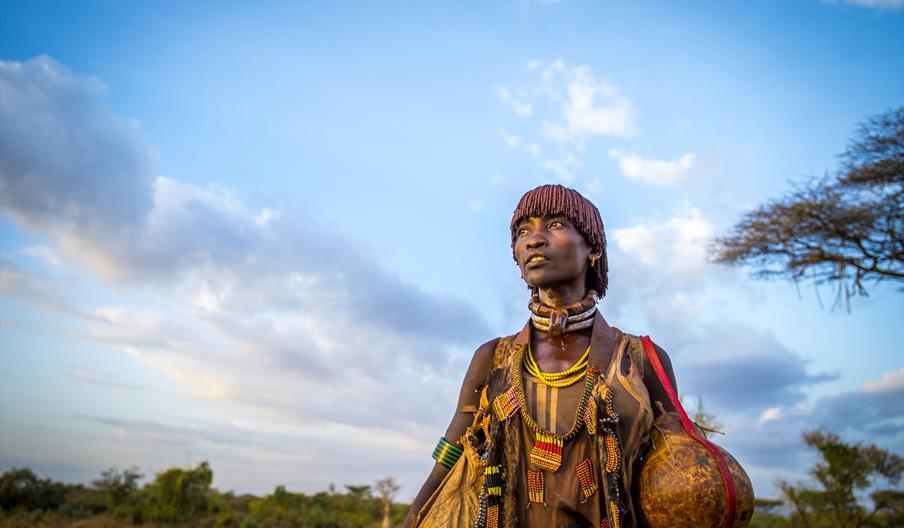 About
Summary
Ethiopia has the potential to be one of Africa's top tourism destinations with its rich cultural heritage and spectacular natural beauty, but in 2016 it was virtually unknown as a tourism destination.
The Ethiopia Ministry of Culture and Tourism, under the World Bank funded Ethiopia Sustainable Tourism Development Program, had commissioned a new brand and marketing strategy and the newly formed Ethiopian Tourism Organisation needed a suite of world-class marketing collaterals to promote the new brand and the country's tourism destinations and activities.
Acorn Tourism led a team of international and Ethiopian creative and technical experts to produce a national tourism website, videos, image library and brochures to promote the country as a world-class tourism destination.
Our Approach
Acorn Tourism, working with partners Activis Ireland and Cybersoft in Addis Ababa, led a team that included Ethiopian based graphic designers, a local tourism expert and guide, an international Ethiopian guidebook copywriter and travel journalist, destination photographer and videographer.
Over a six-month period, the team designed, developed, produced and launched a national tourism website, seven marketing videos, an image library of professional photographs, 16 different inspirational brochures including developing five tourism routes and producing maps and leaflets for Ethiopia's top nine attractions and World Heritage Sites. In total 250,000 brochures were printed in four different languages for distribution at international travel trade fairs and through the Ethiopia's marketing partners.
Outcome
In under six months Acorn Tourism delivered the official internet portal of Ethiopia www.ethiopia.travel including content on Top Destinations, Things To Do, Plan Your Trip, Meetings and Events, Getting to Ethiopia, About Ethiopia, Travel Trade, Media Centre, Investing in Ethiopia. We also produced:
Seven destination Marketing Videos:

Ethiopia: Soul Enriching Wonders
Ethiopia: A Land of Rare Species
Ethiopia: Unforgettable Adventures
Ethiopia: Dramatic Landscapes
Ethiopia: A Cultural Mosaic
Ethiopia: Run with the Champions
Ethiopia: The Diplomatic Capital of Africa

Sixteen Marketing Brochures in four languages including a series of five Great Ethiopian Routes:

The Historic North and the Simien Mountains
The Rift Valley and the Cultural Mosaic of the South
The East – Danakil, Harar and Bale Mountains
The West – Lush Nature and Coffee Routes
Addis Ababa and Surroundings

A series of nine World Heritage Sites and attractions covering: Aksum Bale Mountains, Danakil Depression, Gondar,Harar, Konso, Lalibela, Lake Tana, Simien Mountains
An image bank of 300 high definition photos, a media kit, an official presentation and a portable display stand for trade fairs.
Directions
Public Transport Directions
"The assignment was completed within the tight timeframe; it was carried out in a professional manner and met all objectives. The brochures are distributed by ETO at international trade fairs and local tour operators and the web portal and videos underpin ETO's digital marketing activities, designed to raise awareness of Ethiopia as a world class destination."
Solomon Tadesse, CEO, Ethiopian Tourism Organisation