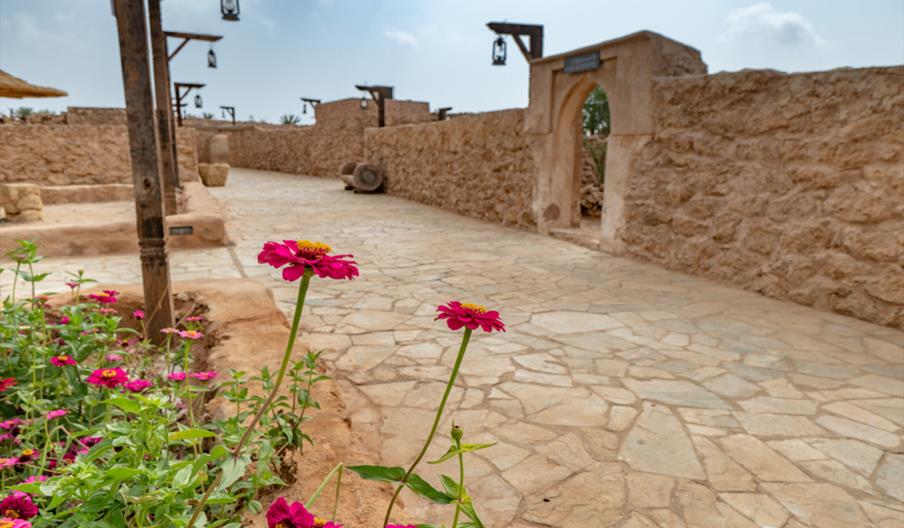 About
Summary
This feasibility study was commissioned to assess the development of a Farasan Archipelago Cultural Research and Heritage Centre (FARHC), which would serve local communities, particularly educational institutions, as well as national and international visitors. For this reason, studies on tourism development are important components of the planning process.
Proper planning at an early stage is pivotal to the success of the FARHC as a research facility and public visitors' centre. The aim of the feasibility study was to determine the ideal site location, elaborate the centre's concept, dimensions, facilities required, and integration between various functions (e.g. visitor and exhibition centre, and research centre).
Our Approach
The key objective of the FARHC is to serve as a world-class, society-dedicated institution, promoting the understanding of the Farasan Archipelago's unique history and culture, with a focus on interactions between humans and their environment, generating and disseminating knowledge of the Archipelago's rich and diverse cultural heritage, through research, education, entertainment, and direct conservation action.
Acorn was commissioned to identify the potential land-based tourism segments that could be developed for tourism purposes on the Islands, and how these could interact with the FARHC. It was also essential to assess potential demand for tourism on the Islands from domestic and international visitors, as well as for visiting the FARHC.
An assessment of other cultural, research and heritage centres around the world was undertaken, to understand their individual roles, how they were funded, visitation levels and revenues, and key stakeholders involved in their operation.
The study culminated in a proposed solution for the FARHC, including a recommended operational plan, sustainability requirements, development of tourism packages for visitors, and projected demand and expenditure.
Outcome
Total visitor numbers and expenditure on the Farasan Islands and the FARHC, over a 10 year period were forecast. The key constraints to development of tourism on the Islands (which significantly include access and accommodation) were also identified.
Directions