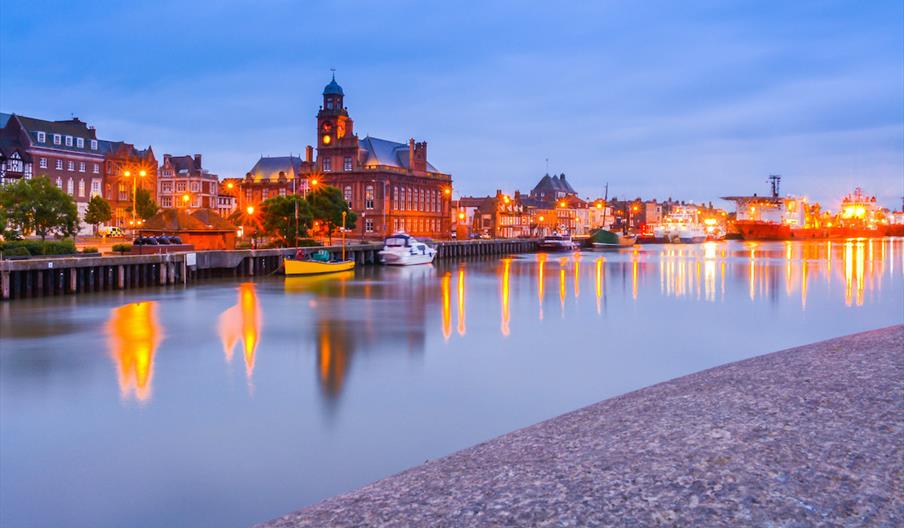 About
Summary
Acorn worked with close associates Allen Scott Landscape Architects to submit a first-round bid for a Heritage Lottery Fund Heritage Grant application for the restoration and reuse of the Winter Gardens in Great Yarmouth.
Our role was to undertake an Options Appraisal to establish a suitable use for the Winter Gardens that reflected not only the building's historic past and which capitalised on its unique architecture, but that also appealed to local, regional and national audiences, raising the profile of Great Yarmouth and attracting sufficient visitors to ensure its long term future.
It was also important that the project contributed to the delivery of Great Yarmouth's strategic objectives in relation to:
People: improving health and wellbeing; developing skills and increasing employment opportunities
Place: contributing to changing the current perceptions of Great Yarmouth while also being relevant to the local place and developing opportunities to link with other sectors
Tourism: attracting local, existing and new visitors; providing out of season activities that lengthen season and events to help drive repeat visits.
Our Approach
The activities we undertook to meet the objectives of the brief and develop the HLF first round bid included:
An inception meeting and site visit to confirm the scope of the study and key milestones.
Desk review: to establish the strategic priorities of the redevelopment and review the existing studies.
Assessment of the current Great Yarmouth tourism offer to establish how the Winter Gardens could complement and enhance the existing offer, identify gaps and potential investment opportunities.
Analysis of potential competitor attractions both locally and regionally.
Market analysis to establish current volume and profile of existing visitors to Great Yarmouth and to assess wider regional and national trends, and potential target markets including local community and education groups.
A SWOT analysis to identify the strengths, weaknesses, opportunities and threats to the future development of the Winter Gardens site.
Potential uses: an outline of two or three options for the potential use of the Winter Gardens, including some form of Botanical Gardens attraction.
Case studies of three relevant sites to establish other reuses of Winter Gardens or similar attractions.
Top line financial feasibility assessment of the preferred option.
Writing a Draft Report for client input and revising the Final Report.
Preparation of a consultants' brief and fees required for second round Heritage Grant application.
Outcome
A new attraction needed to be different from the existing options in Great Yarmouth but also fit and build upon its long-established destination theme and should be built around the unique identity of Great Yarmouth. It also had to predominately cater to families, children, older couples and ensure the product offered experiences for a range of demographics.
There needed to be a link with the archetypal seaside destination, offering pleasure and entertainment by the sea. This didn't not mean low quality, but it was important in order to appeal to the existing market, improving their experience satisfaction and drawing in greater day visitor volumes from 20-30 miles radius.
Three options for the future use of the Winter Gardens were proposed and analysed. The option with the greatest potential to meet both local strategic, commercial and project objectives was an Edible Garden. The Edible Theme had several potential revenue streams, which created the greatest potential for the attraction to be self-sustaining whilst offering a free entry attraction. It is also differentiated and innovative locally, regionally and possibly nationally.
Great Yarmouth Borough Council decided to go forward with the Edible Garden theme, while incorporating elements of the other two proposed options to maximise its market appeal and income generating potential.
Directions