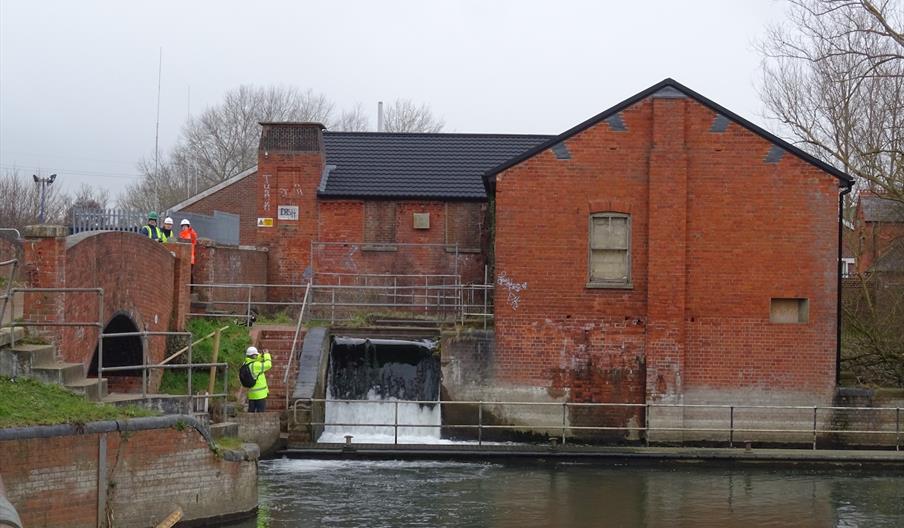 About
Summary
Fobney Island is located on the Kennet and Avon Canal to the West of Reading at the gateway between urban Reading and rural West Berkshire. The nearby turbine house, filter beds and fish rearing facility were no longer used and had potential to enhance the educational and recreational potential of the river and canal around Fobney. The site is located within close proximity to Whitley which is one of the more deprived areas of Reading and due to the isolated nature of the site, antisocial behaviour was a problem.
A multi-stakeholder partnership believed that by making an obvious presence, the antisocial behaviour could be reduced, and the site could become a recreation destination for the local community.
Our Approach
In order to enable the client team to develop the vision we undertook an Options Appraisal and Feasibility Study for the redevelopment of the Thames Water turbine house into a waterway's industrial heritage project, café and interpretation centre as well as enhancing the Environment Agency fish rearing facility.
Our methodology involved a site assessment and analysis, stakeholder consultations and analysis, demand and audience assessment and a SWOT analysis of the site. Potential audiences included anglers, bird watchers, boaters, cyclists, educational groups, volunteers, walkers and local youth groups.
Based on the research findings and analysis we undertook an initial options appraisal and produced indicative budget costs. We then identified best practice case studies to inform the options and at a client and stakeholder workshop, we confirmed the vision and agreed the preferred option. Design drawings were then worked up to provide a clear master plan framework and approach.
We set out options to integrate a new café and visitor centre, as well as the educational facility for fishing and biodiversity, into their wider natural environment. Walking and cycling connections created better links to the area while the refurbished buildings could provide a pleasant place to rest along the canal for all users.
Outcome
Our report was the first step in developing the client partnership's vision for Fobney's disused turbine house and its environs to a number of options.
Stakeholders supported a project that would be financially sustainable and that brought positive and active uses to Fobney in a way which benefited both local people and a range of stakeholders.
The research on the demand for such a facility and the potential opportunities and constraints of the site led to a range of options that could achieve this. Due to the scale of costs and the uncertainty of funding, a phased approach to these improvements was recommended.
The next step was for the client partnership to utilise the report in preparing and submitting funding bids in order to develop the design and costs to the next level of detail.
Directions