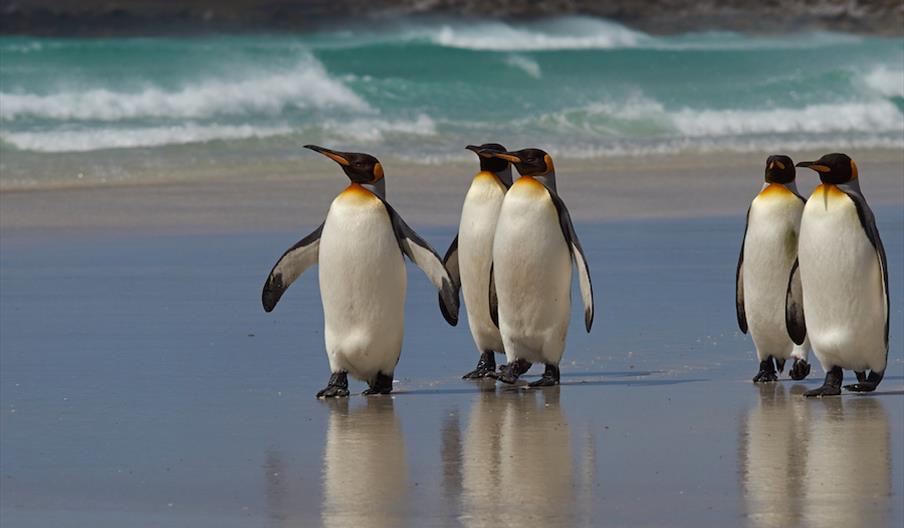 About
Summary
The Falkland Islands Tourist Board's (FITB) marketing mainly consisted of print advertising with very little focus on digital media. With over 90% of all long-haul trips being planned using Internet resources, it was important to develop and implement a digital marketing strategy for the Tourist Board. This included the development of a new website with strong search engine optimisation, the establishment of Facebook, Twitter and Instagram social media channels, the development of regular blogs and e-newsletters, and the creation of a database of consumers for targeted marketing. The strategy also included a robust monitoring framework to measure the success of the various social media marketing campaigns as well as the visitors to the website.
The strategy was developed in 2016 and implemented in 2017. Acorn continues to undertake the majority of digital marketing for FITB. Over the period to 2020, website traffic has increased by 150%, Facebook reach has grown by over 550%, and a growing database of over 2,000 consumers has been created.
Our Approach
We worked with long-time partners, SimpleView to develop the FITB website, as a powerful Destination Management System (DMS) was required to underpin the website. The DMS is a database of accommodation, places to eat and drink, attractions, shops, and tour operators, amongst others, and feeds into the Content Management System (CMS) which is the user interface of the website. We undertook an extensive tour of the Islands capturing pictures and video material for the site, as well as compiling engaging textual content.
Following completion and launch of the site, a programme of digital marketing activities was implemented which included monthly search engine optimisation (SEO) reviews, regular blog posts, monthly e-newsletters, and competitions to build up a database of consumer addresses.
Initially Facebook and Twitter were the focus of the social media marketing, with the main aim being to push consumers down the sales funnel from awareness, to interest, through to booking. Extensive use of Facebook advertising commenced, and continues to be where significant monthly expenditure is made along with Google Ads. Once these social media channels were well established, Instagram was added.
Outcome
FITB now invests over 70% of its marketing budget on digital marketing, and tracks the performance of the website, all the social media channels, and the consumer database on a monthly basis. Facebook ads is used extensively, in particular for targeting consumers in new and developing markets. Over the period 2017-2020, website traffic has increased by 150%, Facebook reach has grown by over 550%, and an expanding database of over 2,000 consumers has been built up. The number of click-throughs to tour operator websites selling the Falkland Islands has increased steadily at a rate of around 10% per month providing evidence of conversions from interest to bookings.
Directions