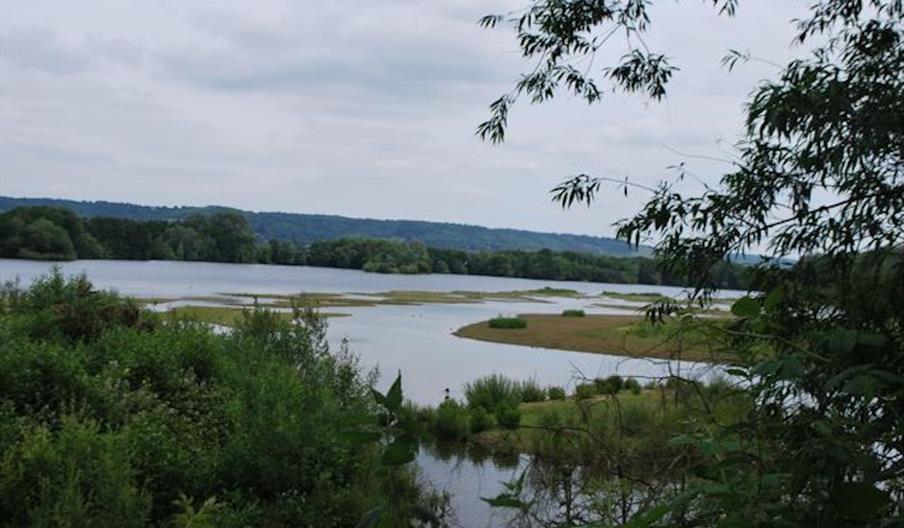 About
Summary
Kent Wildlife Trust has 60 nature reserves, managing over 3,500 hectares of land for wildlife and is one of the largest members of the Wildlife Trust network. Acorn with assciates Allen Scott were commissioned to undertake a two-stage feasibility study of their Sevenoaks Reserve with regards to its potential as a flagship site and Visitor Centre.
This site has a history of nature conservation that dates back to 1956. It is the first site to have been converted from a gravel-pit to a nature reserve anywhere in the United Kingdom. It provided an opportunity to create a Visitor Centre for Kent Wildlife Trust that would be suitable for its range of activities in West Kent and South East London and the promotion of KWT's core aims:
Protect and conserve wildlife and wild places in Kent and Medway
Enhance, expand and connect areas for wildlife as part of a living landscape
Inspire people about the natural world
Enable people to take action to support the living landscape
Our Approach
The feasibility study was conducted in the two stages and started with a site analysis of the wider reserve and the current serviceable but modest Hub and Visitor Centre. An interpretative audit was conducted to understand service needs, the current interpretation at Sevenoaks and potential future interpretations. Legal, planning, and other constrains were identified as well as market conditions (target markets, current visitor expenditure, potential market sizes, trends, etc.). Finally, businesses and activities that offer comparative facilities to the Sevenoaks Reserve and Visitor Centre were identified to benchmark the level of competition in the region. A Demand Assessment helped identify key groups to focus on for market potential and the lack of competition with the Sevenoaks Reserve unique offer. It also helped raise key issues such as the lack of data currently available on the volume and characteristics of visitors to the reserve.

Outcome
A range of options and scenarios were considered, and focused on: (1) Do-minimum: mend, adapt, and refurbish; (2) Managed growth: extension and improvements of facilities and services; (3) Flagship: wish-list provision and aspirational facilities and services.
Acorn and Allen Scott recommended that Kent Wildlife Trust develop and improve interpretation facilities and methods of public engagement in the wildlife value and heritage of the reserve to increase and then maintain visitor number. Stories and key messaging were proposed around wetland and wildfowl birds, the industrial heritage of the reserve and creation of this "man-made" habitat or the role of the reserve its eco-systems. A regular visitor survey was also recommended to strengthen the data available to help with internal monitoring and any HLF bid for grant funding.
The Master Plan created included proposals for the Hub and Visitor Centre based on the feasibility studies, but also to extend and improve the offer throughout the wider reserve: habitat, access, interpretation, and facility improvements.
Directions