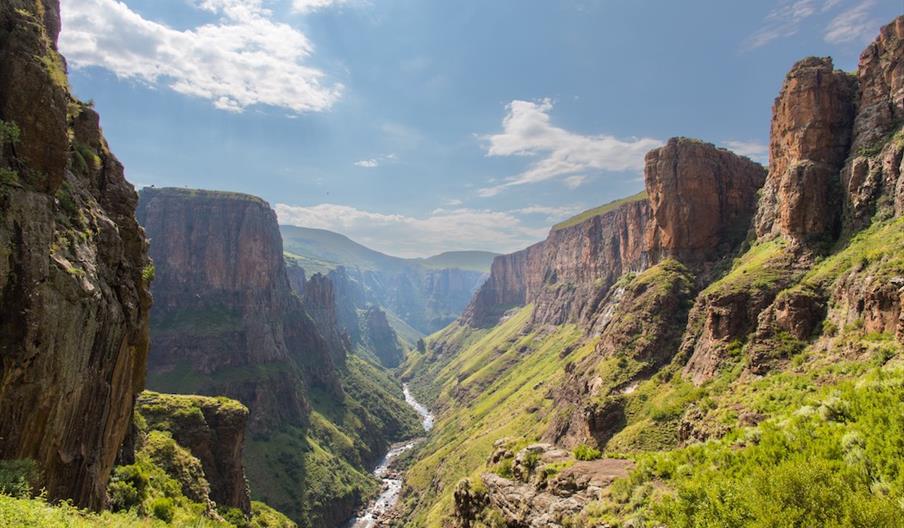 About
Summary
Lesotho was receiving assistance from the World Bank Private Sector Competitiveness Project to assist the tourism sector to develop as a significant export within the local economy. In order to plan and develop tourism effectively, a system of tourism statistics is essential so that the sector can be measured and monitored, and the impact of policies and marketing activities can be assessed.
This project was commissioned to make an assessment of the existing system of tourism statistics, and make recommendations to develop them into a robust set of systems that the Research and Development Division within the Lesotho Tourism Development Corporation (LTDC) could implement as part of its daily activities. The assessment was also undertaken to determine the readiness in Lesotho for the development of a first Tourism Satellite Account (TSA).
Our Approach
Our approach to undertaking this study was to carry out six specific steps. Firstly to review the research capacity and activities of the Ministry of Tourism, Environment and Culture (MTEC) and LTDC. This was followed up by a thorough review of all existing data collection activities and surveys, covering collection, analysis, reporting and dissemination, ensuring UNWTO concepts and classifications were followed.
The third stage was to prepare for, and start compilation of an Experimental TSA, working closely with the Bureau of Statistics (BOS), in particular reviewing the Supply and Use Tables (SUT). One of the gaps in data was related to domestic tourism, so the fourth stage was to fully develop a Domestic and Outbound Tourism Survey that was ready for implementation.
This was followed up by making recommendations for changes to existing and new survey as appropriate, and finally training stakeholders in tourism statistical concepts and definitions, TSA development and forecasting techniques.
Outcome
The system of tourism statistics in Lesotho was found to be robust, broadly following UNWTO definitions, and generating up-to-date statistics. The staff in the Research and Development Division were highly competent with excellent statistical skills. It was found that with a few minor changes to data collection and presentation, all the recommendations made by the study could be achieved quickly and without considerable cost. The experimental TSA exercise found that it would be possible to develop a Tourism Satellite Account within 18 months if all the recommendations made in the report were fulfilled.
Directions