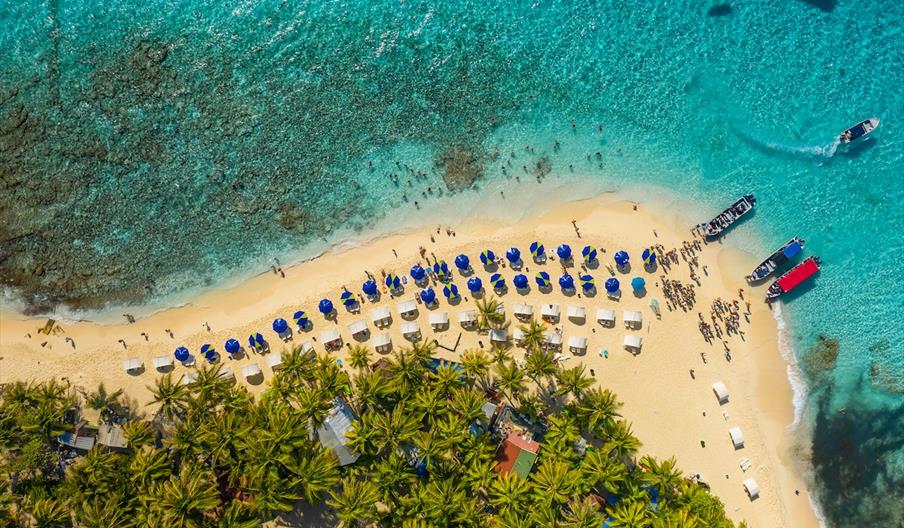 About
Summary
The Colombian Ministry of Commerce, Industry and Tourism, together with FONTUR, had designated the western Caribbean islands of San Andres and Providencia and Santa Catalina as important destinations for developing nautical tourism.
Working with School for Startups, Acorn undertook a situational analysis and destination assessment to fully understand the opportunities these two, very different, Caribbean islands could offer. This analysis, combined with extensive stakeholder consultations and workshops, informed our identification of suitable nautical products that could tap into growth markets, while reducing damage to San Andres and Providencia's fragile coastline and biodiversity, and provide the catalyst for local communities to build their networks and work collaboratively.
Our Approach
The situational analysis involved a review of the strategic context, a demand and PEST analysis and a detailed destination audit. Once this foundation work was completed, we focused on engaging with local stakeholders, thorough one-to-one consultations and interactive roundtable sessions and workshops, to establish a SWOT analysis of the current tourism sector and the opportunities for developing nautical products.
We worked up and evaluated two options for new or redeveloped nautical tourism products, one for San Andres and one for Providencia and Santa Catalina. The potential of each options was evaluated, and they were assessed for their potential to meet strategic, economic, environmental and socio-cultural Key Performance Indicators.
For each nautical tourism product, the supply chain and potential consumers were clearly defined, and the concepts were tested at stakeholder workshops. The level of public and private sector support was assessed, both for potential sources of funding, and for establishing a product management committee.
Outcome
In San Andres the quality of the water and marine environment was of much greater appeal than its beaches, which were suffering from the impact of erosion. The archipelago's exceptional reef and clear water are ideal for scuba diving for both beginners and technical divers. The constant wind, from December to April, also makes the island well suited for kitesurfing, windsurfing and sailing. The growth of kitesurfing and its 'cool' image attracts young and high value participants, both of which are new markets that San Andres wanted to attract. Our recommendations for San Andres therefore focused on developing an international kitesurfing festival to help raise the island's profile and expand the dive market, with 80% of kite surfers also having diving certification. This strategy also supported conservation objectives and provided opportunities for community entrepreneurship. A phased five-year action plan provided the detail of how to achieve this vision.
The nearby island of Providencia, known locally as Old Providence, had a completely different character to San Andres. The volcanic island with its steep peak and tropical rainforest and undeveloped small-scale tourism offered very different opportunities. The island has succeeded in retaining a strong sense of identity and for the visitor the local Raizal culture is an intrinsic part of any visit. The importance of this ethnography in attracting international visitors to the island is evident in the guidebooks, media and social media reviews. In the short term, the recommendation of this study was to develop catboat racing in Providencia as the most viable option to develop a new nautical tourism product that has the potential to regenerate a long standing local cultural tradition and attract high-value, international visitors during the low season. Longer term, once suitable tourism management was in place, there was the ambition to establish a 'living school of local life'.
Directions