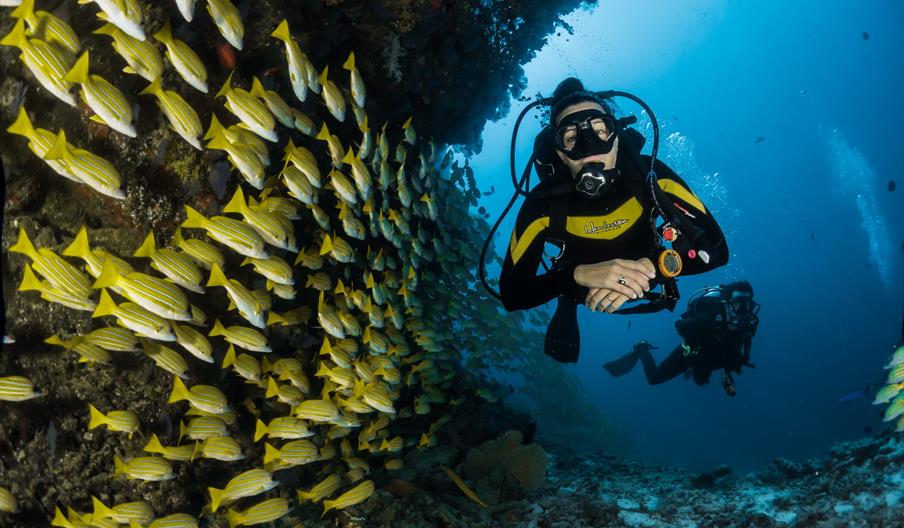 About
Summary
Acorn was commissioned by market research leaders Mintel to conduct research into the global Underwater Tourism market. The niche market report profiled the wide range of activities associated with underwater tourism and analysed the global value of the market, identifying the major destinations and the benefits of tourism to coastal communities and long term impacts to habitats and marine life.
Our Approach
Acorn undertook extensive research into the market for underwater tourism which is dominated by scuba diving, an industry that features than 25 million diver certifications across over 200 countries. However, underwater tourism extends beyond scuba diving and other activities that make important contributions to growth in the sector were profiled such as coral reef tourism (on and off-reef activities), shark diving and emerging activities such as submarine tourism.
Analysis of coastal destinations that offer world-class diving experiences was conducted with profiles of countries including Indonesia, Egypt and the Philippines. In addition, more unusual dive destinations were uncovered such as underwater museums and hotels, along with artificial reefs. Diver profiles and participation rates were also analysed to provide an estimate of anticipated market growth in the coming years in the face of environmental and climatic considerations that the industry faces.
Outcome
The research found that Underwater Tourism is a multi-billion-dollar industry with dive tourism estimated to be worth between US$20 billion and US$30 billion while coral reef tourism generates US$35.4 billion in global tourism value every year. However, the industry faces significant challenges moving forward.
The issue of coral reef bleaching and reef death are crucial problems and dive tourism and associated reef tourism were highlighted as best placed as important contributors to protect the underwater environment and help sustain coastal communities' livelihoods.
Directions