As local tour operators around the world eagerly anticipate being able to welcome tourists to visit their wildlife attractions once more, preparing their travel products for a 'changed world' provides multiple opportunities to add value and meet the needs of an increasingly discerning tourist. Sustainability in tourism that maximises benefits to local people and minimises impacts on local wildlife and the environment are highly topical for the travel industry in a post-COVID world. It is becoming more and more important to the industry as a whole and to travelling consumers that sustainability is an essential component in all tourism activities.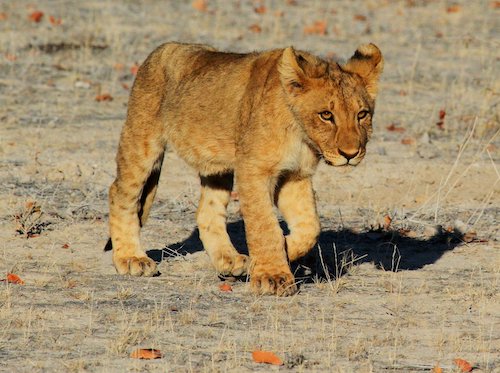 Sustainable activities do not need to be sophisticated or expensive. Acorn Tourism is supporting developing countries to take simple but effective actions that address sustainability and encourage visitors to behave responsibly. For wildlife attractions, a multitude of sustainable activities will go a long way to add value and tempt customers to an attraction that has sustainability at the forefront of its business.
Some top tips for implementing sustainable features to a tourism attraction include:
- Ensure that any accommodation or lodging is managed sustainably with a focus on using renewable energy sources to provide water, has water conserving systems in place, uses energy efficient lighting and promotes recycling and reusing.
- Ensure that businesses employ local people, pay a fair wage and provide appropriate training. This ethos ensures the local community is committed to help protect the wildlife and conserve their habitats.
- Work with local conservation organisations to ensure that the impact of wildlife tourism products on local wildlife and their habitats is minimised to promote a healthy future.
- Provide locally sourced and seasonal food produce.
- Create suitable trails for self-guiding activities, including appropriate signage and interpretation.
- Develop adventure-themed infrastructure, such as canopy walkways, nature trails, or bird hides.
- Provide suitable information and interpretation sites, such as museums, visitor centres and interactive displays.
- Develop programmes suitable for volunteers that focus on conservation of animals and habitats, or projects suitable for academic, educational or scientific research to attract the SAVE market of tourists.
- Provide activity and educational programmes for children, such as storytelling, painting and drawing animals, bug collecting, and tracking animal droppings.
- Provide access to additional activities such as visits to local villages for 'authentic interactions' with communities, markets, other local attractions.
- Put up signs to inform visitors how they should behave around wild animals and bird life.
Finally, promoting sustainable credentials and activities to customers and telling them how they can help reinforces the message. However, honesty about sustainability credentials is vital and should never be exaggerated. Instead, publicise initiatives planned or currently underway to drive more responsible visitors.
Related
0 Comments